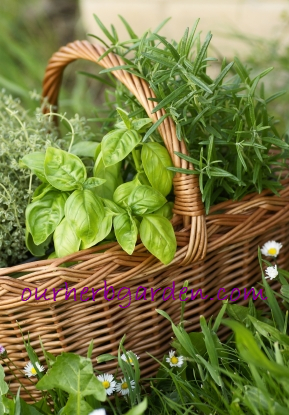 We are not yet another recipe site but a website that identifies some of the most common culinary herbs and provides information on growing herbs. Along the way, we will be including some great recipes but our primary focus is on growing and using your own herbs straight from the garden.
Growing Herbs…from seeds to harvest
Nothing fancy here, just some old-fashioned techniques for growing herbs in your own garden.
Pictures of grown plants and even the seeds will assist you in deciding where in your garden is the best place to grow each herb. We even included warnings on some of those herbs that tend to quickly overrun a garden when left unattended.
While catnip, may not be a delicacy for humans, we thought it was only fair to include something for pets too. It also makes a great companion plant and attracts honeybees.
Companion Planting With Herbs
We also have a companion planting guide that covers most of the yummy herbs we talk about. It contains information on which plants can be grown together and which ones should perhaps be kept apart like two naughty children.
The planting guide also covers attracting beneficial and detering harmful insects.
Herb History
Just for fun, we've also included information on how many of these great culinary herbs have been used throughout history. Some go from the sublime to the ridiculous but they sure make interesting reading. Visit History of Herbs to learn which herbs were thought to be effective against snakes in the head, scorpions, fickle lovers and a whole host of other maladies, real or imagined.
Some herbs have been used medicinally for centuries and modern science is disproving and proving their effectiveness.
Happy Gardening!